Borneo Monkeys and Orangutans
Sepilok Orangutan Sanctuary
Sabah (Borneo), Malaysia
March 2003

This will work better if you hit the F11 key for "Full Screen."
Click on any picture to see it full size.
Click on the big picture to see the next one, or click on Index to return to this index.
F11 again when you're done.

The alpha male monkey dominates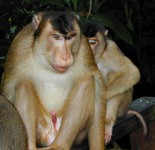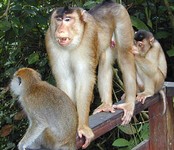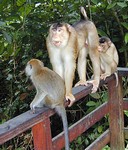 © 2003 by Max Buten. Created using Thotor, Photo Thumbnail Generator!
---

This page last updated March 31, 2003.
home | john | max's menu | rosie | sarah |