Pangkor Laut Resort
February 2003

This will work better if you hit the F11 key for "Full Screen."
Click on any picture to see it full size.
Click on the big picture to see the next one, or click on Index to return to this index.
F11 again when you're done.

We were welcomed by the Resort's peacock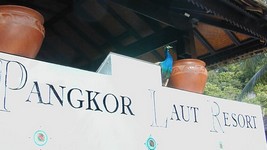 We stayed in a newly-built Spa Villa - just beyond the buildings of the Spa itself.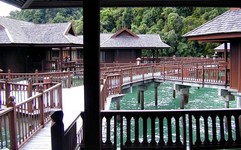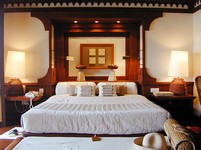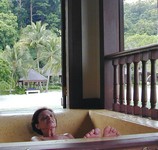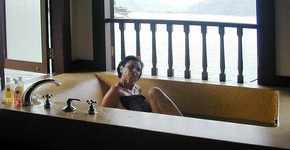 A couple of views of the Spa - Albert at the bar, Gloria in the pool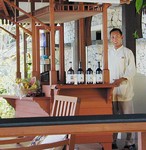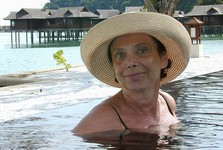 Morning clouds - at dawn, before rain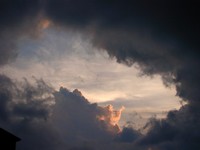 Animals - starting with the (not native) peacocks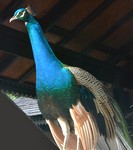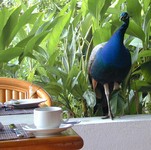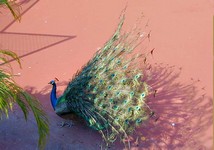 Starting a nature walk to see the native fauna & flora

Sand Crab designs at Emerald Bay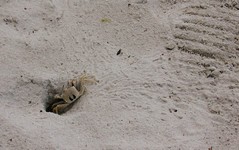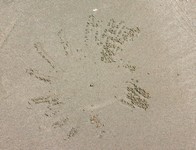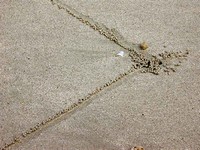 After two weeks, it was time to leave.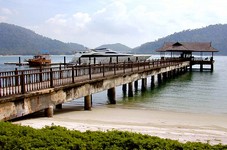 © 2003 by Max Buten. Created using Thotor, Photo Thumbnail Generator!
---

This page last updated March 31, 2003.
home | john | max's menu | rosie | sarah |