Rosemary Natalie Di Troia
Friends at the Baby Naming Ceremony
May 10, 2003

This will work better if you hit the F11 key for "Full Screen."
Click on any picture to see it full size.
Click on the big picture to see the next one, or click on Index to return to this index.
F11 again when you're done.

Max entertained Zach while Mark and Julia took Lucy away.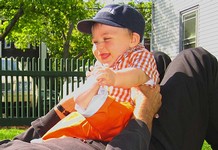 Betty, Lucy, and The Bone of Contention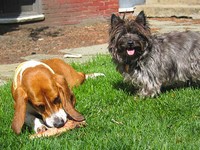 © 2003 by Max Buten. Created using Thotor, Photo Thumbnail Generator!
---

This page last updated May 15, 2003.
Butenet home | john | max | rosie | sarah