Mandalay
in Myanmar ( Burma )
January 2005

This will work better if you hit the F11 key for "Full Screen."
Click on any picture to see it full size.
Click on the big picture to see the next one, or click on Index to return to this index.
F11 again when you're done.

Mandalay Hill and one leg of the moat around the Royal Palace
From our room in the Sedona, "easily the best hotel in town," according to Insite Guides.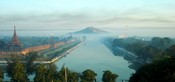 Sandamuni Pagoda, at the foot of Mandalay Hill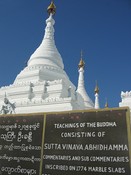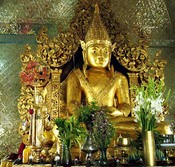 Kyauktawgyi Pagoda, Below Mandalay Hill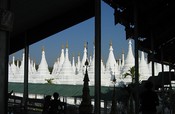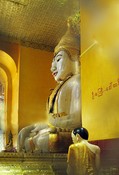 Shweyattaw Buddha
Halfway up Mandalay Hill

Sutaungpyai Temple atop Mandalay Hill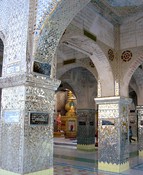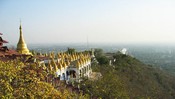 Shwe Nandaw Kyaung
A 19th century wooden building moved from the Royal Palace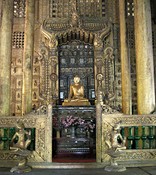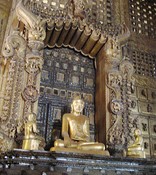 At Maha Muni Temple - Two of the large bronze figures


Arnanada Pagoda
Seems to be ignored, except for its name on the map.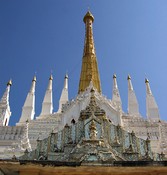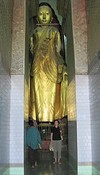 © 2005 by Max Buten. Created using Thotor, Photo Thumbnail Generator!
---

This page last updated Feb 21, 2005.
Butenet home | john | max | oliver | rosie | sarah