Butenet

Max's Travel Pictures

Jordan

this page

Jordan between Amman and Petra


These pages will work better if you hit the F11 key for "Full Screen." F11 again when you're done.
Click on any picture to see it full size.


After our first half day in Madaba, we went to Amman, Jerash, and Ajlun Castle,
but jet lag had set in and I forgot my camera in the room safe.



On our way to Petra on the Kings Highway,
we stopped at Wadi Mujib . . .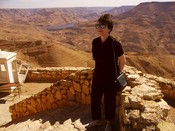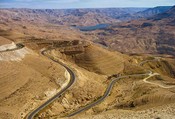 . . . and Kerak Castle,
which we didn't like, after Ajlun.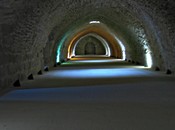 We got to Petra after dark.
© 2006 by Max Buten. Created using Thotor, Photo Thumbnail Generator!
---

This page last updated Mar 7, 2006.
Butenet home | john | Max's home | oliver | rosie | sarah